Late Model Auto Parts
Search Our Inventory
Our parts are cleaned & tested. Order today and get your part tomorrow.
Extended Warranties Available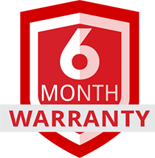 Welcome to Brandywine Auto Parts & Export
Keep your car rolling with the friendly professionals from Brandywine Auto Parts & Export! We have been serving central Florida for over 30 years focusing on these areas: Hudson, Pasco (county), Spring Hill, New Port Richey, Tarpon Springs and East Lake.
We are a modern auto recycling facility, not to be confused with the old junkyard dog mentality of the past. We are focused on delivering high quality, used automotive parts. Our inventory is updated daily consisting of cars, pick-up trucks vans and SUV's for both foreign and domestic vehicles.
All our parts are cleaned, tested, cataloged and racked for fast and convenient locating with our computerized inventory system. All of our inventory is online to better server you 24 hours a day, 7 days a week.
We offer fast nationwide shipping with FEDEX or UPS
Our warranty programs provide peace of mind for our customers as we want to ensure you are getting the highest quality used parts available. Browse through our site to find the right car part – right now!
We offer FREE pick-up if you'd like to sell us your car. We pay top dollars for your damaged or unwanted vehicle. Call for a price quote or complete our on-line quote form at your convenience.
Chevrolet, Cadillac, Buick, Pontiac, Oldsmobile, GMC, Saturn, Ford, Lincoln, Mercury, Chrysler, Dodge, Honda, Toyota, Lexus, Nissan, Acura, Hyundai, Kia, Mazda, Isuzu, Subaru, Mitsubishi, Infiniti.